Set anchor in the Changepoint Group
Whether candidates for exciting projects for our customers or support for our locations in Hamburg or Stuttgart – we are constantly looking for good people who expand and enrich our team. Learn more about Changepoint as an employer and who we are currently looking for …
At Changepoint, we are looking for personalities who can sometimes look outside the box and want to try out something new. Our managing director becomes a first-level support or the HR department becomes a software test team. So if you feel like taking part in other areas in addition to your actual activity, then you are in the right place with us! In any case, it is absolutely welcomed to think about other areas. In our weekly Jour Fix you can then share your ideas with the whole round and maybe even one or the other idea by you will be implemented .
Whether a change manager for a transformation project with our customer or a developer for one of our startups … The tasks with us are manifold. We are also very flexible in our contractual relationships. Whether permanently employed or on a freelance basis, it is crucial that the candidate fits 100%. Because no matter what contractual relationship you enter into with us or where you are "stationed", in the end we are all colleagues!
You can find our current job advertisements here!
What is important to us when applying?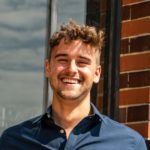 Lukas: "Julia what is important to you when a candidate applies to us?"
Julia: "For me, the application has to be authentic. In addition, we only accept digital applications via online application form. It should be clear from the application that this is not a standardized application and that the candidate has given extensive thought. "
Lukas: "What should the application include?"
Julia: "Definitely a detailed CV. We are also pleased to receive a short application letter and any certificates, and please pay attention to spelling."
Lukas: "And what is important to you for first get to know?"
Julia: "For me, a working dynamic in the team is very important. So if, after getting to know each other for the first time, I can imagine being able to have a beer with the candidate, he did everything right. "
Lukas: "Do you have another clue for our freelance candidates?"
Julia: "Our freelance recruiting process is powered by expertist. In other words, we used our specially developed tool for the search for the right candidate, which we also make available to our customers as a software solution for their consulting purchasing. In order to participate in our recruitment process, each freelance candidate must have registered with expertist beforehand."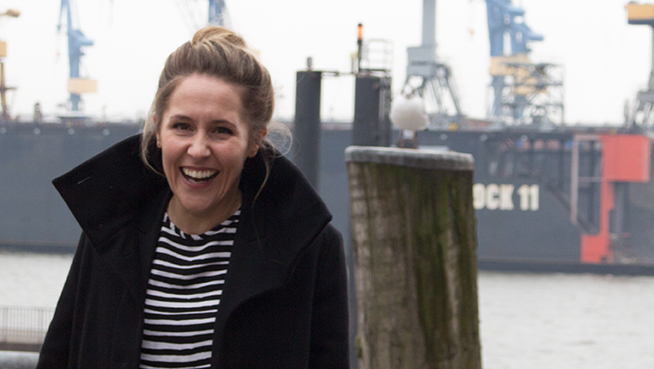 And what can you expect from us?
Great colleagues (Location Hamburg)
Fun at work, a lot of laughing and a high degree of personal responsibility, combined with an extensive team idea … It's what makes our teams!
The daily view of the harbour reminds us of the Hanseatic values, such as openness, commitment and partnership, that we represent.

Flexible and parent-friendly working hours
And of course we would also like to apply to you!
About projects carried out
We believe in renewable energy and support the electrification of Egypt.
We digitize procurement – from tender to negotiation.
We love coffee and sell high-quality screen carrier machines from Italy and Germany.
We have digitized the purchase of consulting services.
We ensure the competitiveness of our customers by making them innovation leaders in the age of digitalization.
We provide happy and committed employees by creating great corporate cultures.
Communication at eye level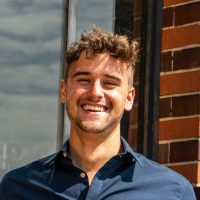 Your contacts:

Lukas Esters: HR Referent
Phone: +49 40 / 228 20 415 - 6